Body of Water series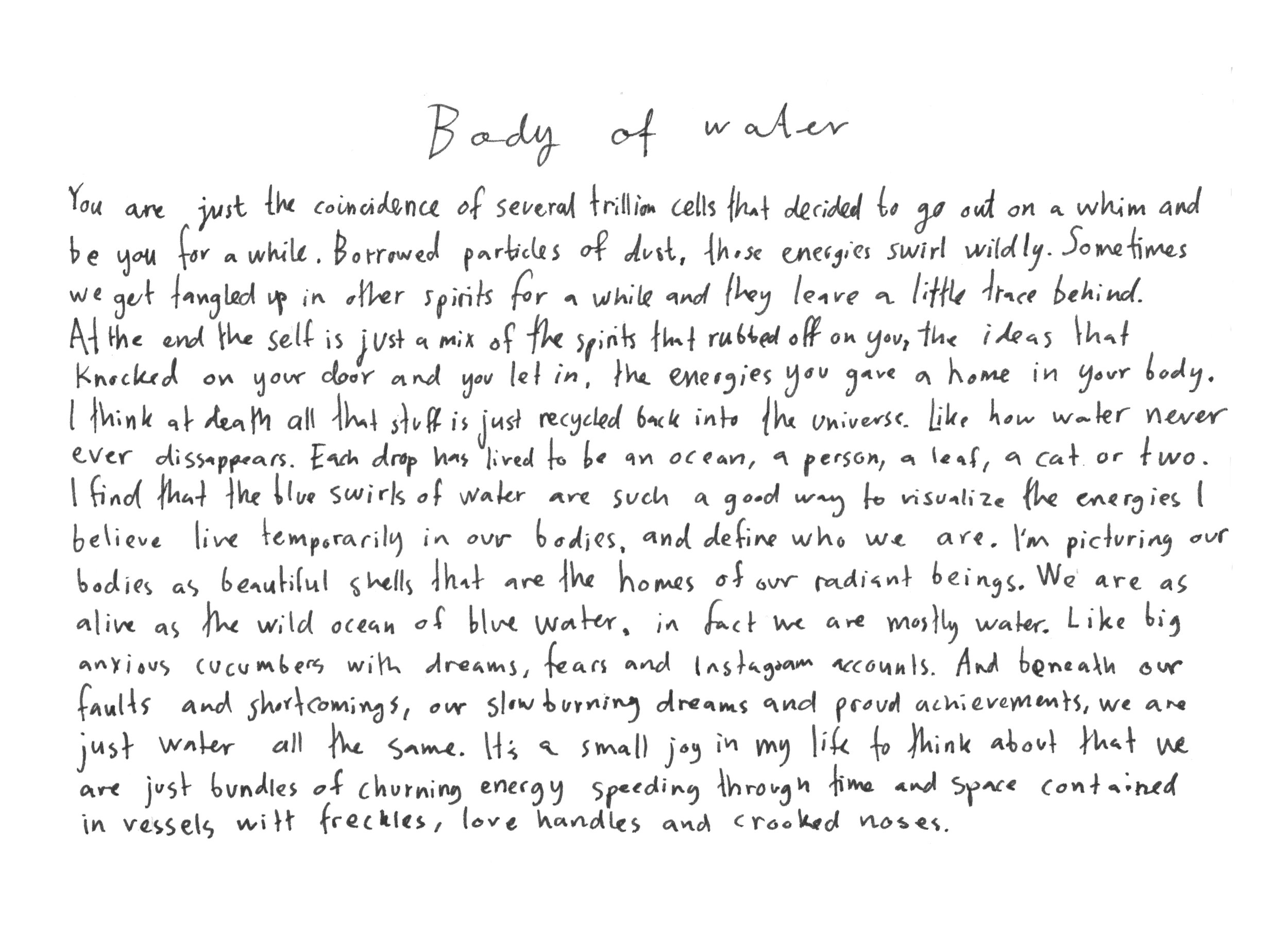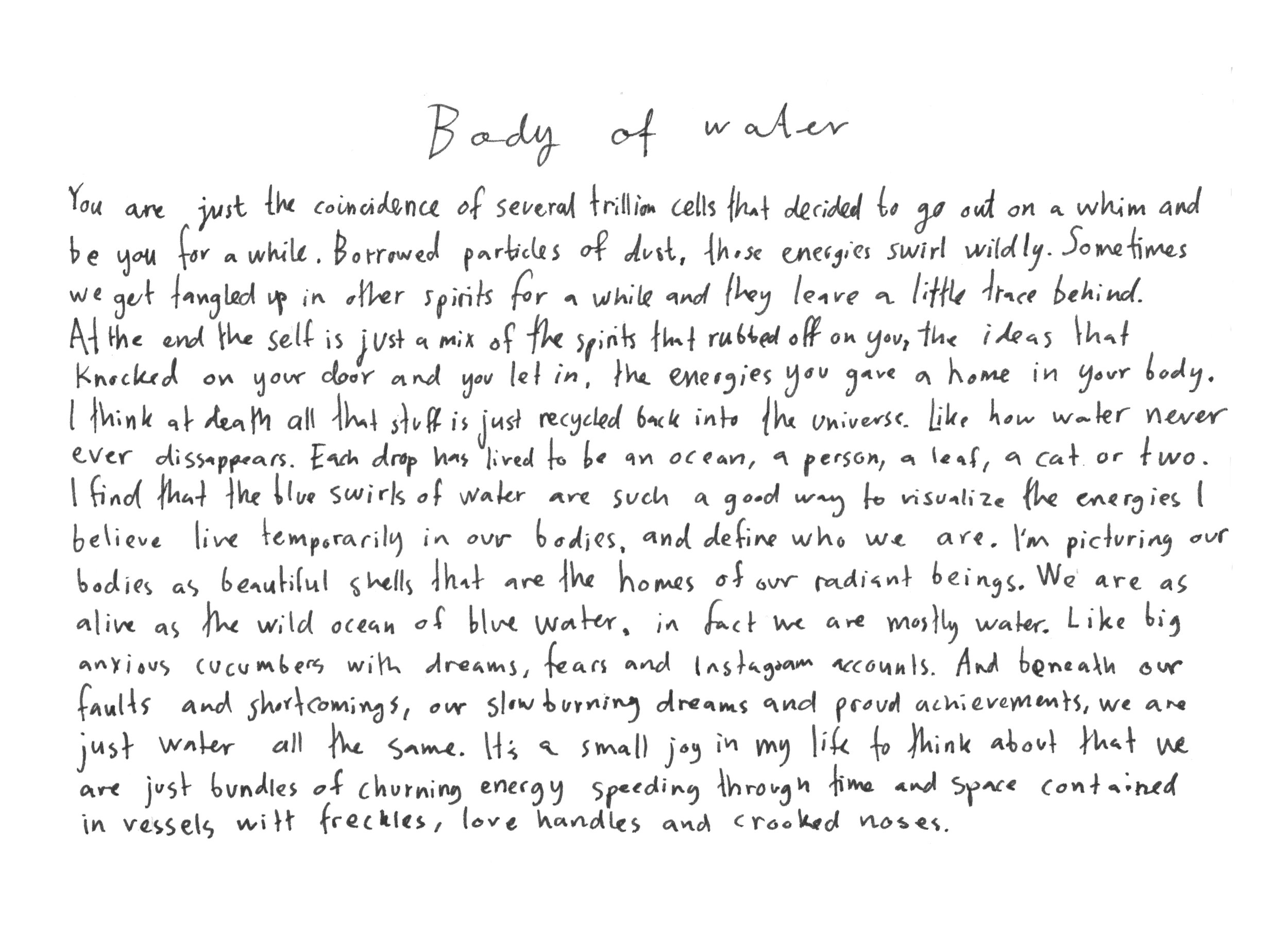 Body of Water series
Body of Water Series
Signed Original painting
Size: 10 cm x 15 cm
Watercolor painted on 'Original Crown Mill - Velum paper 280 gram'
Choose which body in the series you want to order. You will find the corresponding number on the image in the gallery on the left. Select the number of which painting in the series you want to order in the variations bar below.
Paintings are packed with love and shipped securely world wide. Each painting is shipped with a printed artist statement of the series.
Artist statement:
You are just the coincidence of several trillion cells that decide to go out on a whim and be you for a while. Borrowed particles of energy and dust. Before, during and after our time here those energies swirl wildly. Sometimes we get tangled up in other spirits for a while and they leave a little trace behind. At the end, the self is just a mix of all the spirits that rubbed off on you, the ideas that knocked on your door and you let in, the energies you gave a home in your body. I think in death all that stuff is just recycled into a new being. Like how water never ever disappears. Each drop has lived to be an ocean, a person, a leaf, a cat. It's why I find that the blue swirls of water are such a good way to visualize the energies I believe live within our bodies temporarily and define who we are. I'm picturing bodies as beautiful shells that are the homes of our radiant beings. We are as alive as the wild ocean of indigo water, in fact we are mostly water. Like big anxious cucumbers with dreams, fears and Instagram accounts. And beneath our faults and shortcomings, our slow burning dreams and proud achievements we are just water all the same. It's a small joy in my daily life to think about that we are just bundles of churning energy speeding through time and space contained in vessels with freckles, love handles and crooked nooses.
- Filippa